As a child, I kept terrariums, aquariums and different cages in my bedroom to observe fishes, amphibians, insects and reptiles.
The Ferrania ibis camera received for Christmas when I was 9 triggered my passion for photography and this passion is still very vivid after more than 50 years.
My first pictures were certainly those of the captive "buddies" in my room, as well as those of my classmates and teachers. These were later followed by beautiful sceneries of Turkey and Morocco, captured with an Edixa mat reflex camera fitted with a zoom lens.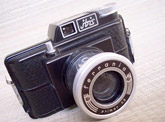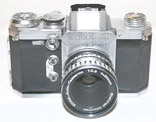 Thereafter started the period of black and white pictures, concomitant to long hours spent in a dark room to produce on Ilford paper prints of portraits taken in the street or in markets.
Finally the digital camera epoch came. This facilitated merging my two passions: photography and animal world and this is how I became a passionate amateur of wild life photography. The discovery of fascinating world of birds followed the macro-photography of insects.
I now travel to photograph wild life with patience, discretion and passion in Switzerland but also around the globe (Rumania, Poland, Lapland, Island, Albania, Morocco, Bulgaria, Tanzania, Kenya, South Africa, Chile, Argentina, Brazil, Cuba, India, Japan, Egypt, Israel, Jordan etc).